What's Inside the Course?
Engaging video lectures and tutorials
Personalized challenges attached to each unit
Printable worksheets
Anxiety assessment to track your progress
Digital Breath trainings for those anxious moments
BONUS video content to help you navigate common questions
Digital ebook
Unit 1:
The Hero's Journey- Once you spot the sniper you have a fighting chance.  
Right now, you're living a story. Is it a good one? All epic stories involve a character (you) who has to overcome a problem in order to achieve their goal. Your world isn't going to become less scary. No. You're going to become stronger and that will change everything. This unit will help you zero in on your target objectives & lay a foundation for the transformation process ahead.
Unit 2:
What's happening in your body & how to stop your symptoms.
Understanding what is happening in your body will change the game. Discover how to begin re-wiring your brain (through neural plasticity) & pushing back on those gnarly symptoms. Discover the power of breath training & effects on the nervous system. Some emotions are a signal to act & some are just white noise- you'll learn how to delineate between the two.
Unit 3:
Releasing Core Emotions
This unit explores the purpose of emotions & what to do with them. Emotions aren't thoughts and you can't always think yourself out of them. They won't just go away because you're a positive thinker, you have to discharge them. This unit will teach you how.
Unit 4:
Mastering panic and fear without medication.  
Panic attacks are one of the most treatable forms of anxiety & yet most misunderstood. This unit covers the causes and cures, the do's and don'ts. Expect rapid progress, these skills and techniques work fast.
A must watch for anyone dealing with panic attacks.
Unit 5:
Comfortable in your own skin- your identity matters
Everyone is living for something. What are you living for? What you are using as a foundation for significance, value, and worth may be jacking you up. A human will not outperform or underperform the image they have of themselves for long. You always return to your baseline. This unit will help you get to the core of who you are. You will learn the activation tool I use with clients to help them grow in confidence & identity.
Unit 6:
Poor boundaries are the breeding ground for anxiety
Healthy boundaries keep you sane and protected. Many of us are anxious and worried because we never learned how to set boundaries and keep them. This unit will help you create boundaries in the most anxiety provoking areas- Work- Technology- Family- Friends. You will learn the power of "No" and how to hold the line.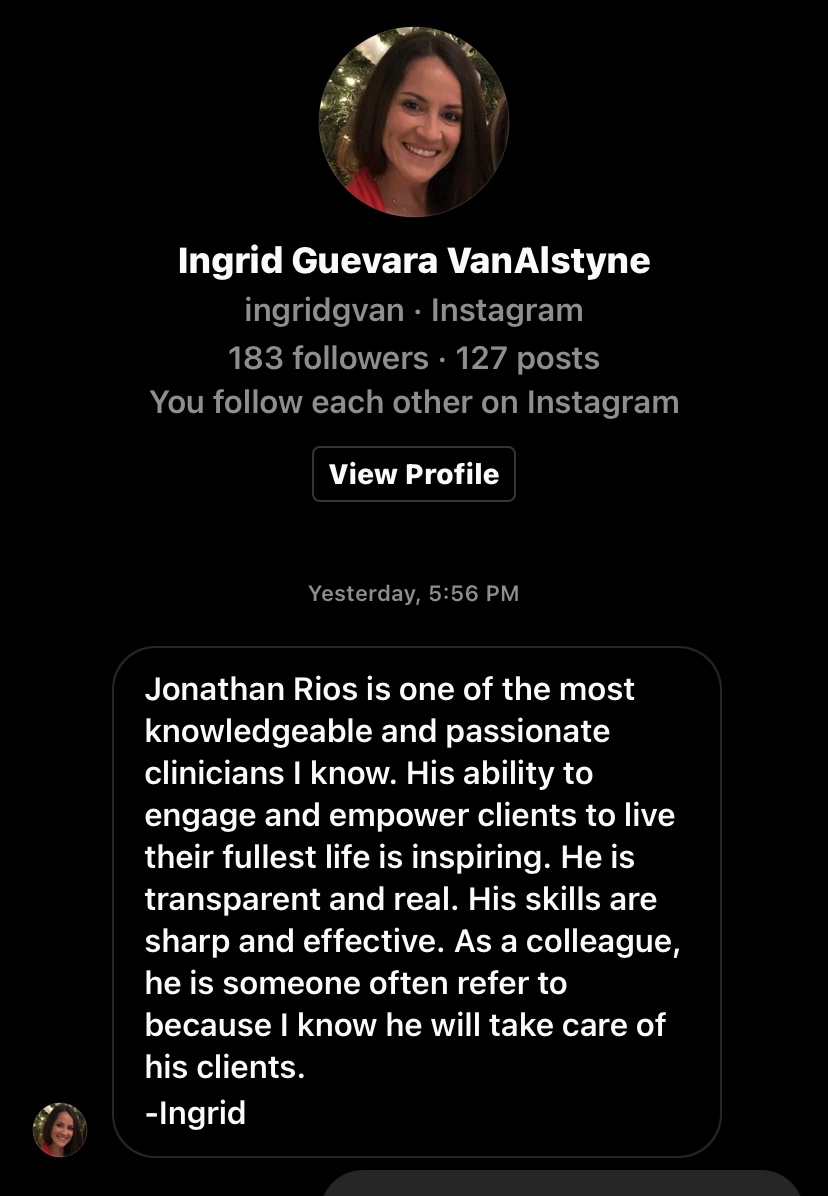 Ingrid VanAlstyne
Licensed Psychotherapist LMHC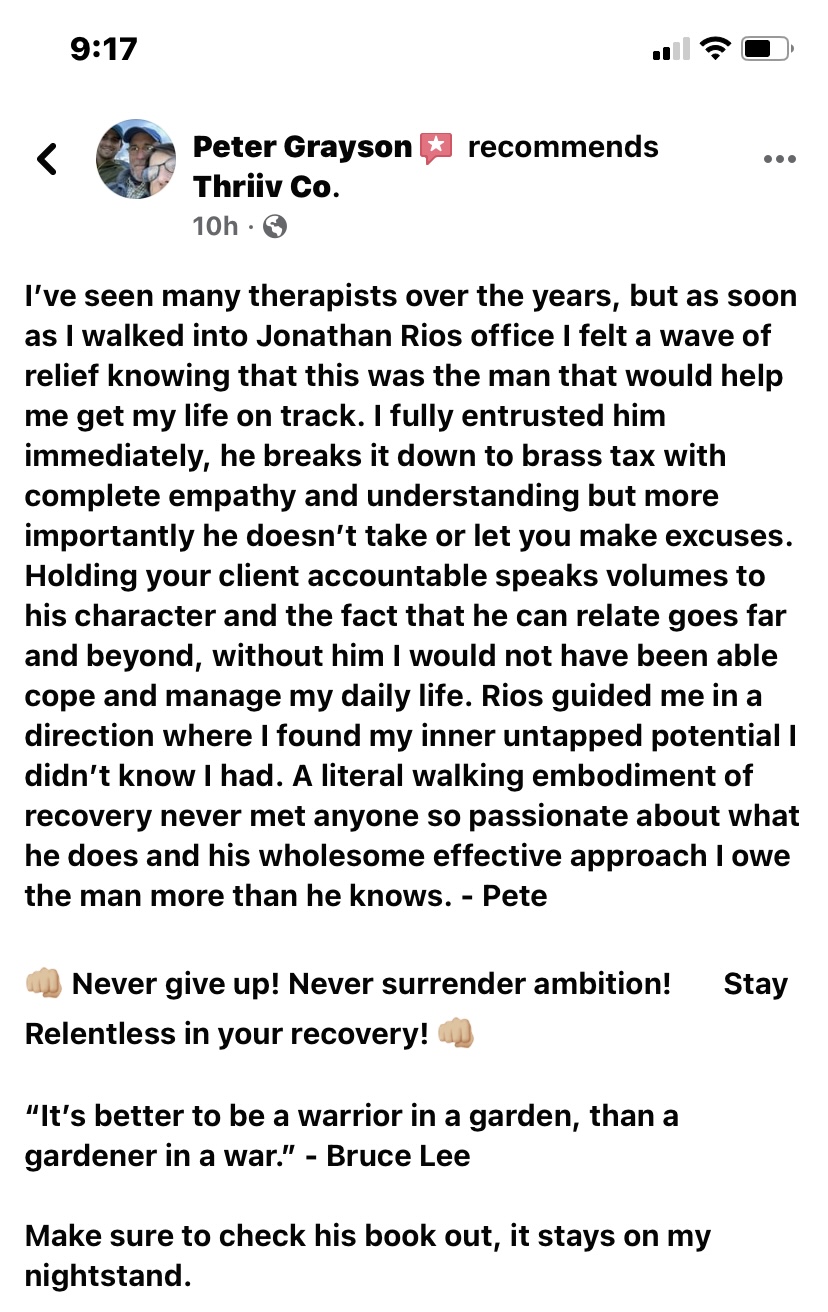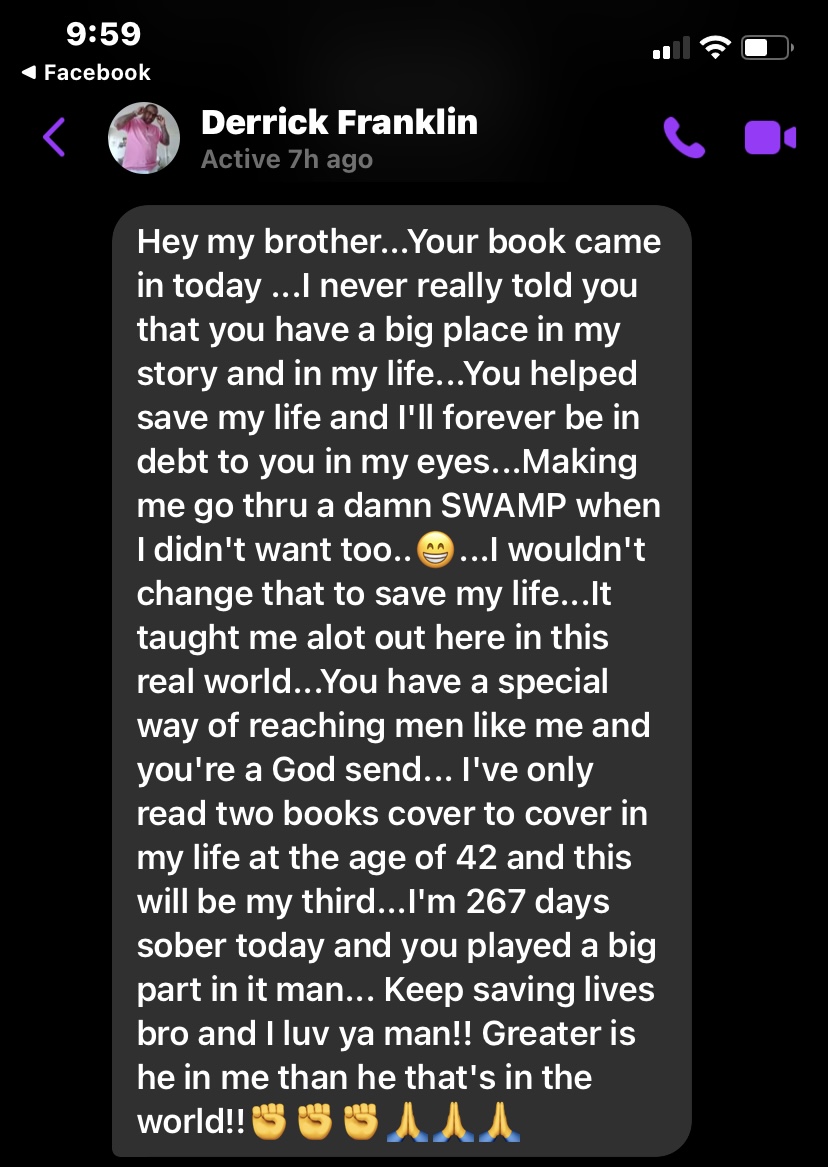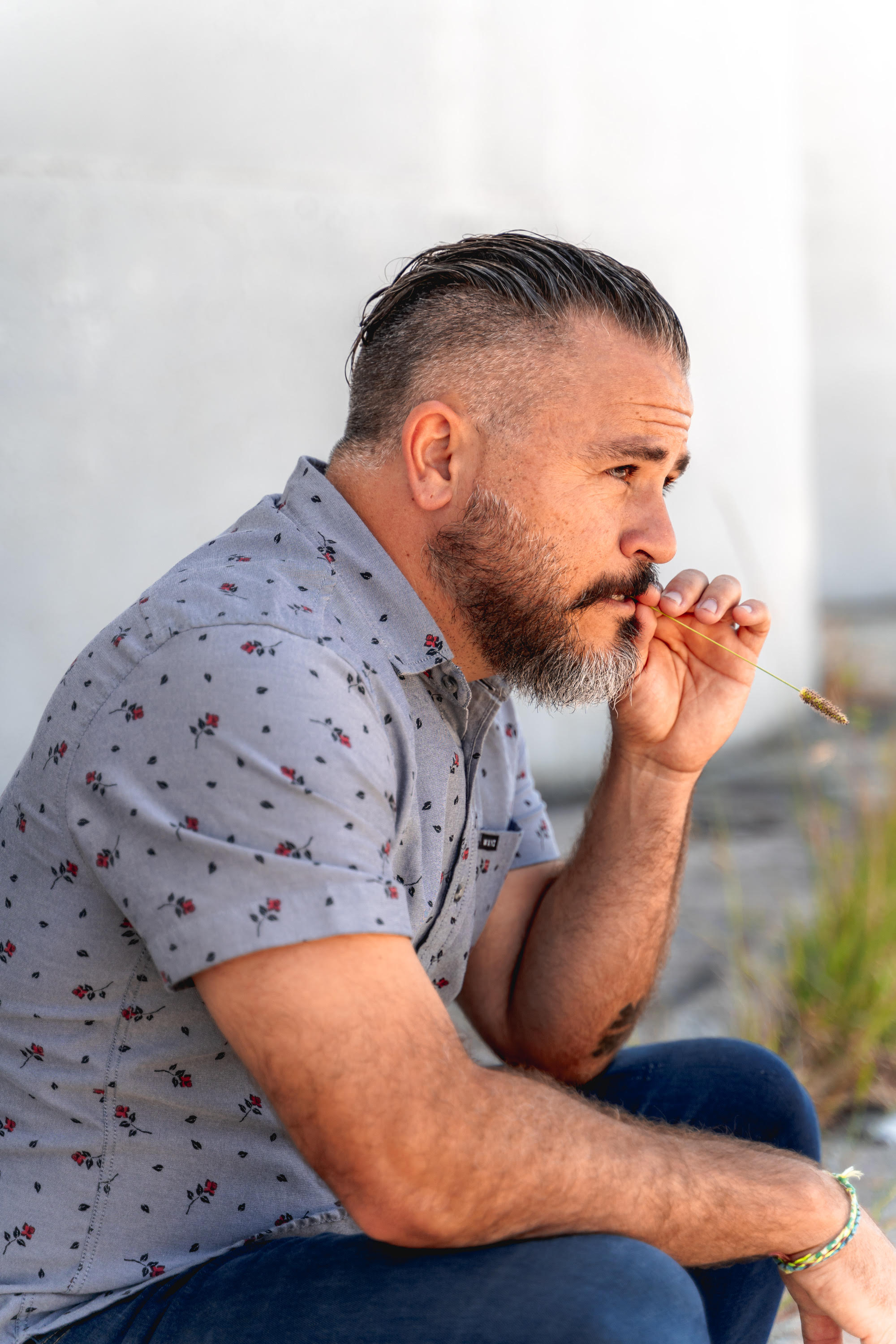 ANXIETY HAPPENS
_______________
Created by licensed psychotherapist & mental coach Jonathan Rios for anyone struggling with panic attacks, anxiety, and chronic fear.
"I created this course because these methods work for my clients at the office but so many people will never speak with a therapist face to face. These techniques are for anyone who struggles in silence, works a lot, can't afford therapy, or feels like therapy is weird. This e-course won't coddle you but it will help you get the results you're after. You will learn exercises and skills utilized by licensed clinical professionals to help you retrain your nervous system & suffocate your symptoms. You can break the anxiety cycle!"
Jonathan Rios Licensed Psychotherapist
Jonathan is an athlete-turned mental coach & licensed psychotherapist who is deeply committed to remaining undomesticated. He is a former Division 1 athlete and military academy graduate.
For the past 20 years Jonathan has worked in the mental health industry. He works extensively with anxious humans, performers, veterans, stay at home mothers, business professionals & spiritual seekers.
Specialties include treatment of anxiety, panic disorders, phobias, addiction, & performance barriers. His practical & straight forward approach provides tangible results and skills that help individuals push through the inevitable challenges of life.  
Clinical modalities utilized by Jonathan: CBT, EMDR, AEDP, SOMATIC EXPERIENCING
When he's not working you will likely find him outdoors, swimming in the ocean, or climbing mountains with his wife and four daughters.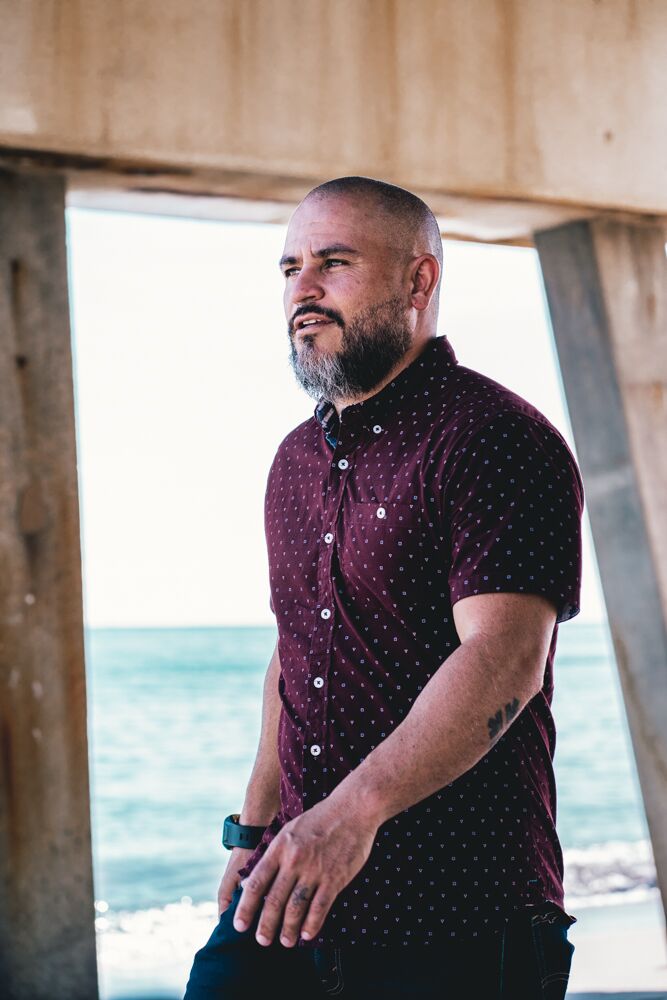 Check your inbox to confirm your subscription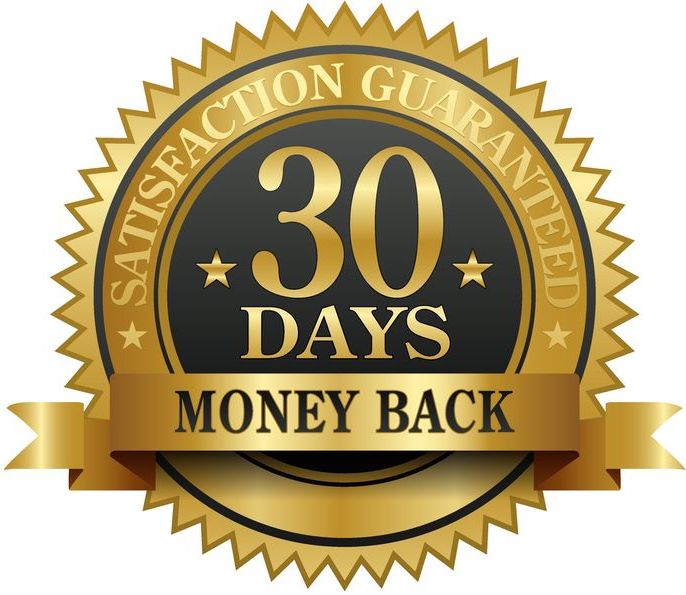 More Testimonials
"4 Things Jonathan doesn't do: 1) He doesn't make false promises. If you actually do the exercises and challenges you'll see results! My anxiety is so much better! 2) He doesn't overcharge. 3) He doesn't waste your time or use fancy language. 4) It doesn't allow you to stay the same. He puts everything in perspective. I felt like he was reading my mind."
-Tessa (College student/athlete)
"Jonathan is a straight shooter. There's no beating around the bush. He gets to the point and I'm thankful for that. My panic attacks are over. It's crazy. I've been to so many doctors and no one told me these things. I highly recommend this course."
-Travis (Retired Special Forces/Entrepreneur)